Located in Newcastle, Wyoming, Elliott Chiropractic serves residents of Newcastle, Lusk, Osage, Upton, and the surrounding areas with the personalized care of an experienced chiropractor who is genuinely concerned with your well-being. Additionally, We specialize in the spinal column, upper, lower back pain and neck pain relief associated with the nervous system. In like manner, the nervous system controls nearly all of the body's functions, including its ability to fight off disease. Correspondingly, we consider your entire body in order to help you achieve good health.
Dr. Elliott has a sincere concern for his patient's well-being. In conclusion, his well-trained hands and caring attitude mean quality care.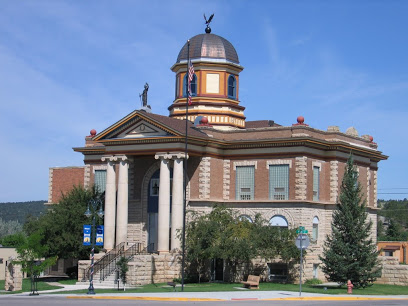 A complete chiropractic examination testing your reflexes and flexibility will be performed after your consultation. In addition, standard neurological, orthopedic, postural, and physical tests will also be performed.
Equally important, all testing will only be done with the patient's consent.
Furthermore, specific conditions may require X-rays. X-Rays can assist in the development of the most beneficial treatment plan for your condition. Accordingly, in some cases the X-rays alone can identify misalignments and degeneration that may be occurring. Please alert us first if you have any serious spinal conditions.