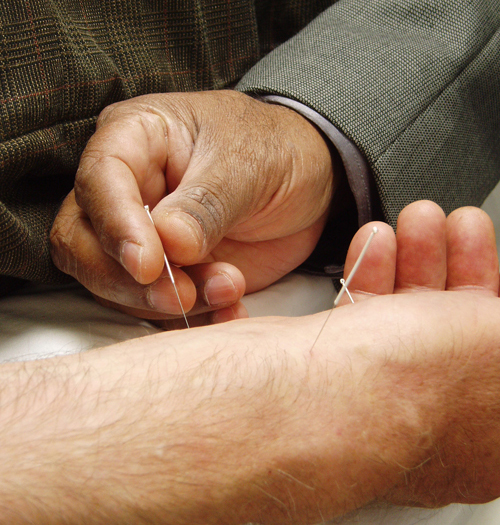 Acupuncture is a collection of procedures involving penetration of the skin with needles to stimulate certain points on the body. In its classical form it is a characteristic component of traditional Chinese medicine (TCM). It has been categorized as a complementary health approach. According to traditional Chinese medicine, stimulating specific acupuncture points corrects imbalances in the flow of qi through channels known as meridians. Scientific investigation has not found any histological or physiological correlates for traditional Chinese concepts such as qi, meridians, and acupuncture points, and some contemporary practitioners use acupuncture without following the traditional Chinese approach.
"Acupuncture's use for certain conditions has been recognized by the United States National Institutes of Health, the National Health Service of the United Kingdom, the World Health Organization, and the National Center for Complementary and Alternative Medicine. "
The general theory of acupuncture is based on the premise that bodily functions are regulated by an energy called qi which flows through the body; disruptions of this flow are believed to be responsible for disease. Acupuncture describes a family of procedures aiming to correct imbalances in the flow of qi by stimulation of anatomical locations on or under the skin (usually called acupuncture points or acupoints), by a variety of techniques. The most common mechanism of stimulation of acupuncture points employs penetration of the skin by thin metal needles, which are manipulated manually or by electrical stimulation.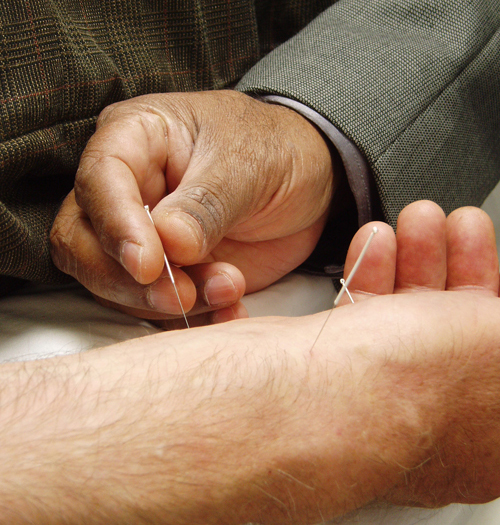 Autism
Chronic asthma
Bell's palsy
Cocaine dependence
Depression
Drug detoxification
Primary dysmenorrhoea (incorporating TENS)
Enuresis
Epilepsy
Erectile dysfunction
Fibromyalgia
Glaucoma
Gynaecological conditions (except possibly fertility and nausea/vomiting)
Hot flashes
Insomnia
Irritable bowel syndrome
Induction of childbirth
Myopia
Polycystic ovary syndrome
Rheumatoid arthritis
Shoulder pain
Schizophrenia
Smoking cessation
Acute stroke
and stroke rehabilitation
Temporomandibular joint dysfunction.
Tennis elbow
Uremic pruritus
Vascular dementia